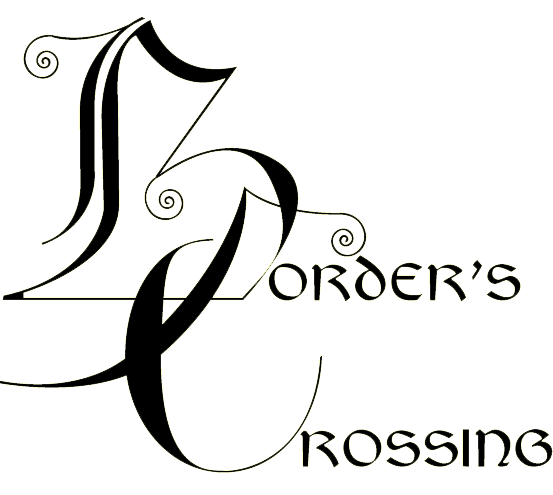 Hear Ye, Hear Ye.

We, the people of Border's Crossing do hereby welcome the Gentles All of the World Wide Web. Please honour us by visiting further our humble website, as many things grand and mundane you will find.

Border's Crossing (Albury/Wodonga and surrounding area) is an Incipient Shire of Politicopolus (Canberra) which is a Barony in the Principality of Lochac (Australia) and part of the Kingdom of the West.

If you are viewing this page on less than 600x800 screen resolution, it will look poorly.
All Images and graphics are COPYRIGHT to Border's Crossing - Albury Wodonga Region of the Society for Creative Anarchonism.
Website design by David Van Damme.
The information on these pages is copyright to Border's Crossing but can be used within the SCA as long as acknowledgement is given and Border's Crossing is made aware of the use. For multiple use please contact Border's Crossing for permission. This is not a policy document for the Society for Creative Anarchonism.